Blog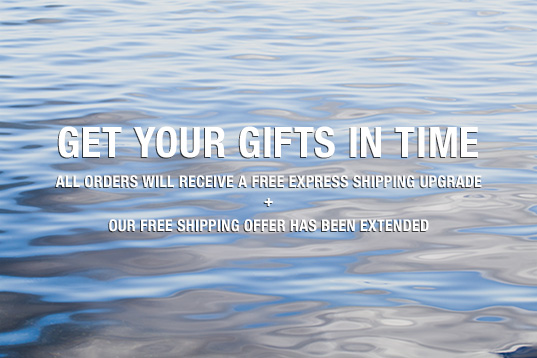 TERMS AND CONDITIONS
All orders placed between 16th of December (10:00 CET) and 19th of December (14:00 CET) will receive a free 'express shipping' upgrade. Meaning if you pay our standard shipping rates you will receive complementary express shipping.
On top of this, we have extended free worldwide shipping until the 19
th
of December 14:00 CET. All orders fulfilling the
order minimums
and specified time frame will automatically receive an express shipping upgrade.
Unfortunately we cannot guarantee that you will receive your order before the 24th of December. Please be sure to place your order before the dates and times (CET) mentioned below:
- Denmark: 22.12 - 14:00
- Europe: 19.12 - 14:00
- Russia: 18.12 - 14:00
- USA and Canada: 18.12 - 14:00
- Rest of the world: 18.12 - 14:00
All orders placed between and including 1st of December and 24th of December can be returned up until 6th of January 2015. If your return arrives later than the 6th, you may be asked to document that your package was sent back to us within the allocated time frame.
Read more...
CONGRATULATIONS TO @THEFATWHITEDUKE AND THANK YOU TO EVERYONE WHO ENTERED THE COMPETITION

Read more...