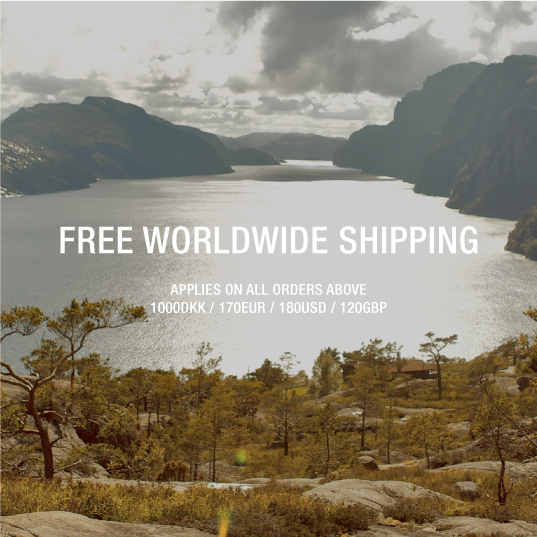 For a limited time only, we are offering free worldwide shipping on all orders above 1000DKK, 170EUROS, 180USD, 120GBP. Offer is valid until 29th of May (14:00 CET).
Free shipping can be combined with existing vouchers + minimum spend.

Free shipping is automatically applied at checkout. For non-EU customers (and our Russian customers) the free shipping applies on the total order value 'after' 20% tax deduction.
Please note that our Copenhagen Flagship and Customer service will be closed 25th of May.
Read more...