faculty-department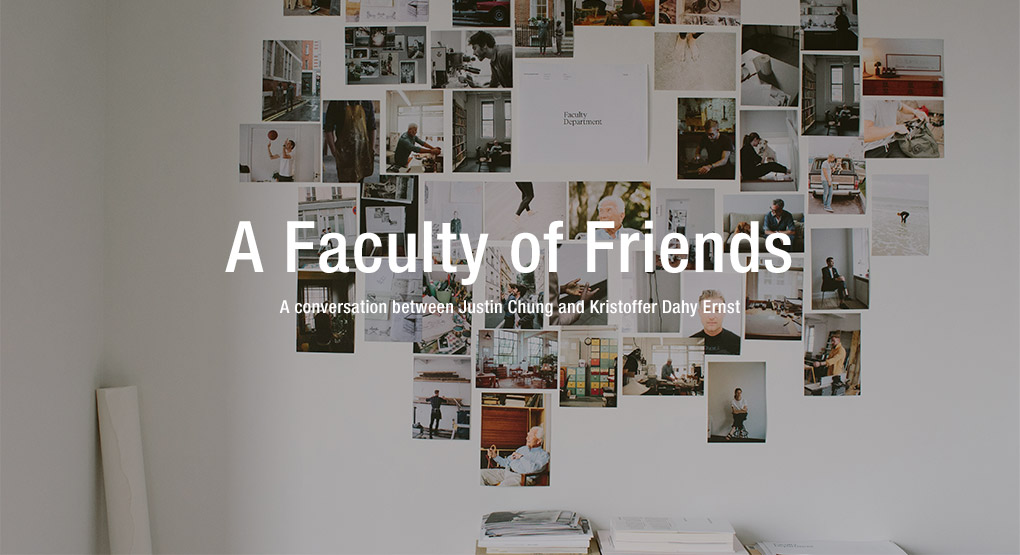 Photographer Justin Chung recently published his first book Faculty Department. Three years in the making, the book explores the lives of 13 creatives in Japan, Sweden, France, USA and Denmark.

The book is both a personal project and a visual journey for New York City-based Justin Chung, who became interested in the creative process of people he photographed when he moved to the city to pursue a career in commercial fashion photography in 2011.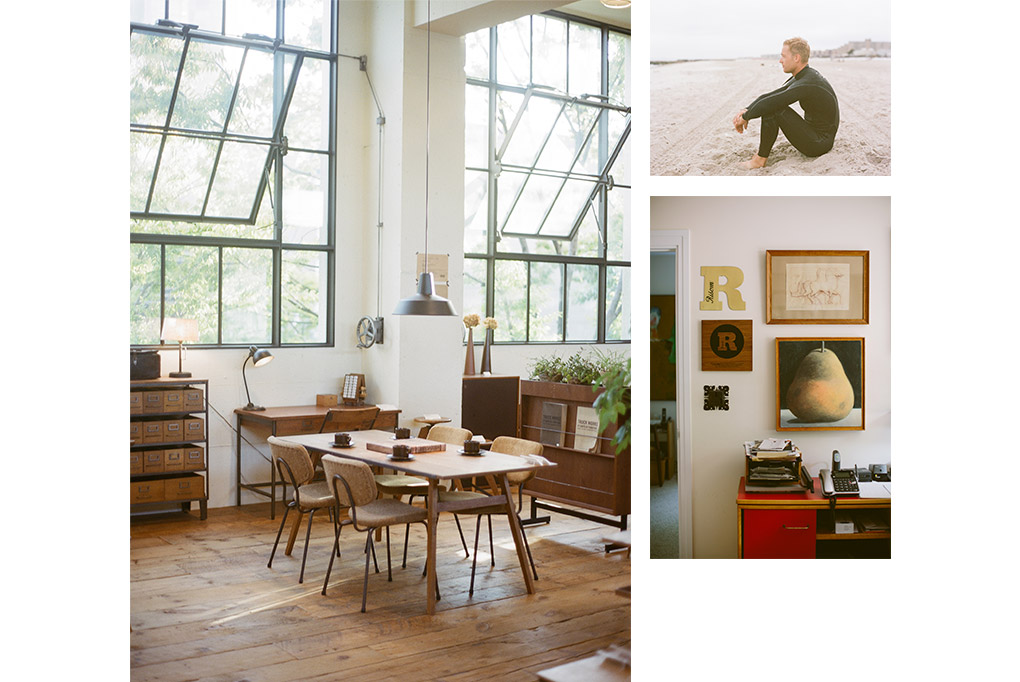 To celebrate the release of the book we sat down with Justin Chung and asked him about his book:

- Hi Justin, it's nice to catch up with you again. It's no secret that I am in the book and I am obviously very happy to be in it. I would like to ask you why you wanted to do the book in the first place?

"Since the beginning my goal was to create the best product possible. Faculty Department is not about me, but it's my rendering of what's going on at the minute. A celebration of people and how they work. We had no real marketing strategies, no real angles to push. My plan was to just do the stories and hope people would appreciate them they same way that I do. Turns out, everyone involved actually helped me shape the way I work and photograph."
- How's that?

"It started when I was in Paris documenting the creative scene in 2012. I had this notion about doing photo essays about people and what they do. I was and still am intrigued by the story telling process. So I began to reach out to personal mentors, that I now like to call my faculty. I didn't go to school for photography, so essentially I view everyone involved as my mentors. Jens Risom showed me his view on design. Tokuhiko Kise showed me his aesthetics on furniture design. I learned that everyone involved are in it for the long run."
- You travelled extensively to various countries to explore the concept of creativity in the people you admire. Did you always find a common cultural denominator even though the countries were very different?

Yes, I did. Wherever I went I guess that the people that I was interested in had the same interests as me. We cared for the same things. While in Stockholm visiting Filippa Hallstensson, she played the same music in her office that I listen to. Tokuhiko Kise in Japan reads the same magazines as I do. While I was visiting you in Copenhagen, you had lots of the same books as I have back in New York. It's like I spoke the same creative language with everyone.


- Tell me about your trip to Japan.

Tokuhiko Kise of Truck Furniture was one of the first stories for the book. I had bought Truck's book at a Japanese bookstore here in New York and was very

interested in the company, so I sent them an email asking if it was possible to buy their furniture. I went to Japan on a trip photographing for J. Crew, and I went to Truck on a day off to say hi. I didn't expect anything, I went as a fan and the idea of Faculty Department was still on the early pages. But Tok told me to meet him around 10am so we could say hi face to face, and we ended up walking around his showroom talking about furniture the entire day. He is very passionate, very relatable, he pushed his schedule to show me around. We played piano with his daughter, had lunch at his cafe and went out for dinner later that night. He's very accommodating, the type you feel like you've known forever. Also, I find it very inspirational how he pursues what he wants. If he feels something is right, he does it. He wanted a coffee shop, he did it. He wanted to be at my book launch, so he came.
- You travelled to Oddi Printing in Iceland for the press check before the final version came out. Tell me about that experience.

"This is my first book, so I had never done a press check before. I was pretty anxious, but the product manager, who had been doing printing since he was 18, that's before I was born, really helped me. He has been working with Oddi printing always. He ripped the first sheet of the book and asked me what I thought. I said to him that I didn't know what to do, but he went "you are here for the press check, what do you think?" It was hard to tell him what I thought because he had been doing it for so long, but everything he did made it seem so much in control, he made me feel at ease. His determination and the way he approached the printing process made me feel very confident."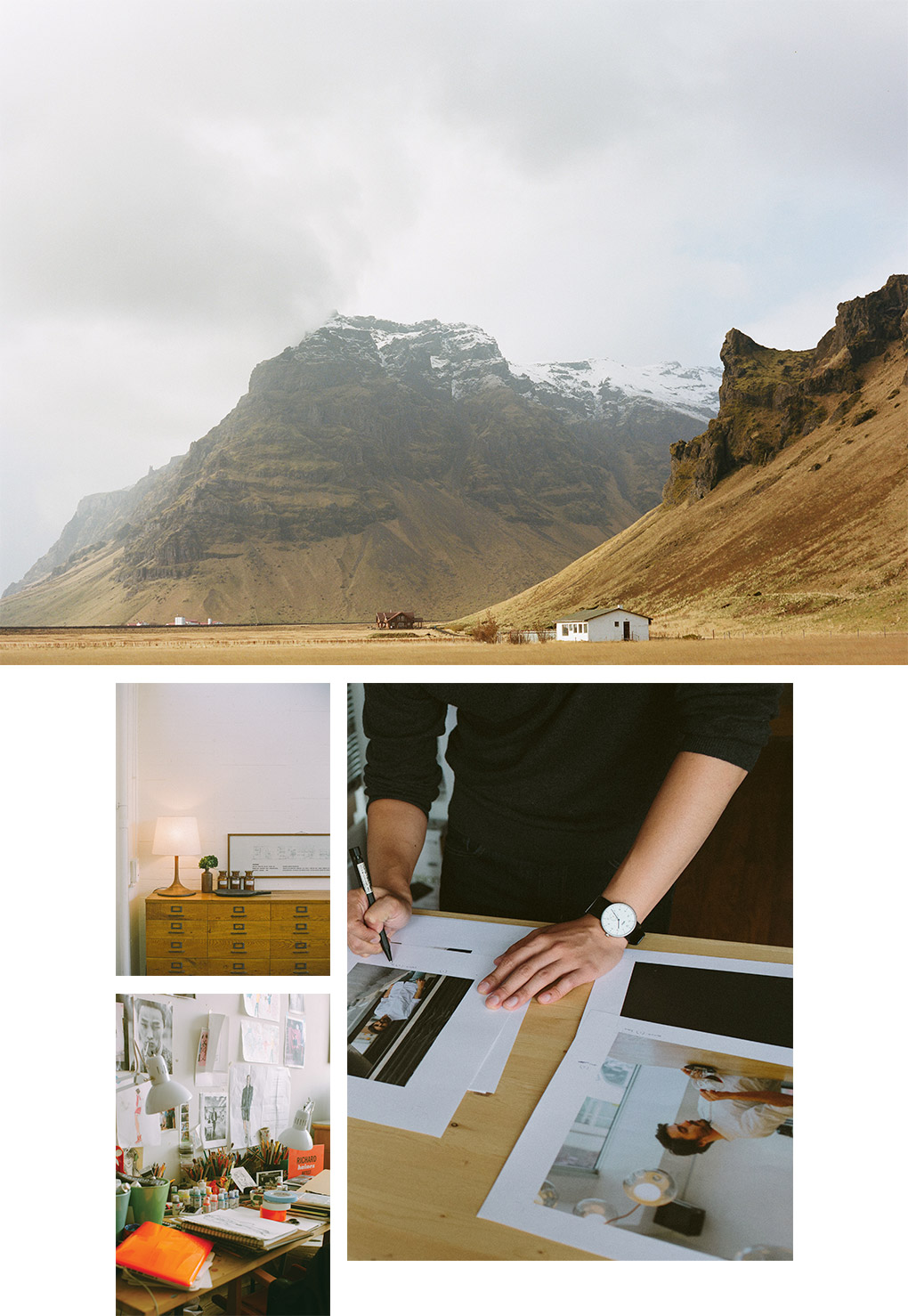 - Lastly, I wanted to ask you about your trip to Copenhagen. I really enjoyed having you here, showing you my city, my office and the way I live.
"I was very moved by my trip to Copenhagen. I was gonna get married, and personally I was becoming more interested in my home and in lifestyle. Visiting Copenhagen was like visiting the Mecca of Danish design. Add to this, I stayed at your apartment and was able to see how people live, how you set up your place and how it affected the way you work. That the home reflected the personality and vice versa. I also really liked how we cooked dinner in your courtyard and had friends coming over. I hope to be able to embody some of that in my personal lifestyle and how I live."
Interview by Kristoffer Dahy Ernst